Dr Emer MacSweeney, CEO and Consultant Neuroradiologist at Re:Cognition Health was invited to attend the FT Dementia Summit.
This meeting comprised world-leading experts who came together to discuss the latest advances in diagnosis and treatments and to address the challenges that individuals living with dementia, and their carers face on a daily basis.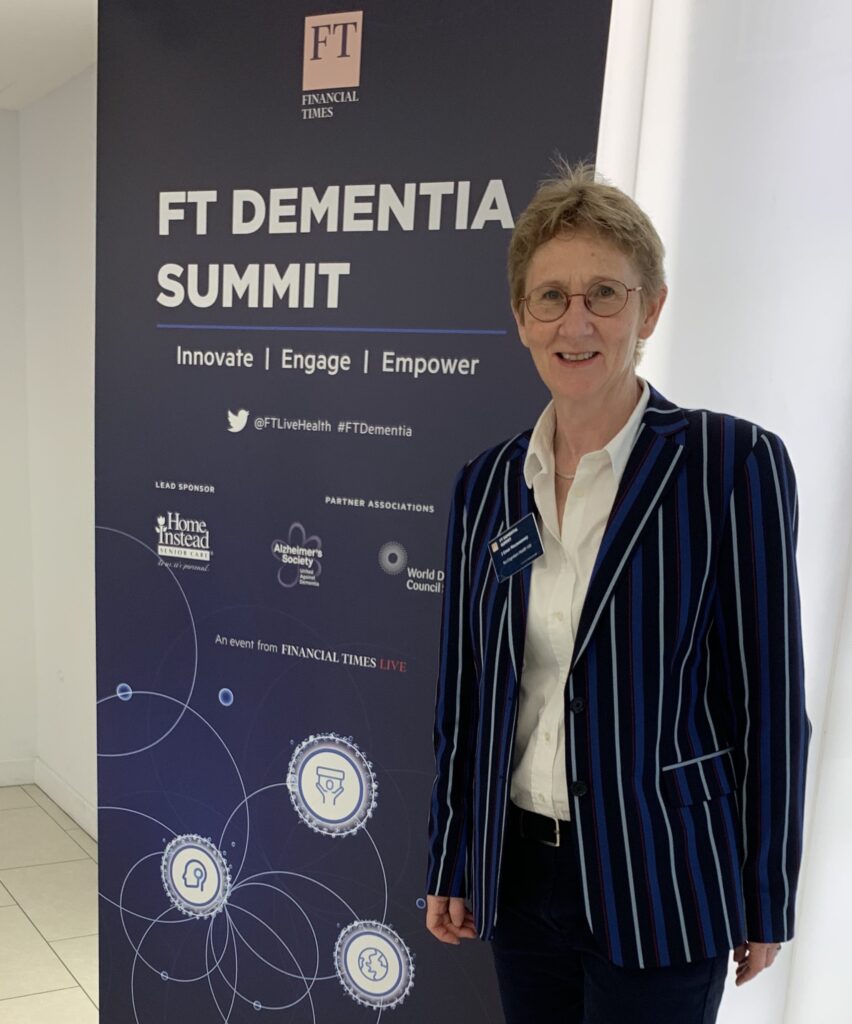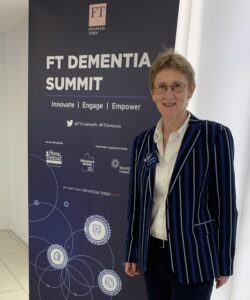 Key opinion leaders spoke about the cutting edge of dementia research, which is at the heart of Re:Cognition Health. Our team of brain and mind experts, alongside many of the esteemed speakers at the summit, are passionate about raising the awareness about the importance of an accurate and early diagnosis.
Alistair Burns from NHS England discussed the importance of assessing and diagnosing dementia and shared his 5 P's of assessment and diagnosis:
Physical/emotional illness identified
Enables access to post diagnostic support
(em)Powers patients and their carers
Prevents crises
Prevents further decline with interventions
A poignant topic, which is becoming increasingly important with the increase in diagnosis of dementia and the economic impact this is having, was how businesses need to support employees with dementia. It is estimated that up to 45,000 will be leaving the workforce this year due to dementia, which can have a huge impact on both the individual as well as businesses.
Jeremy Hughes, CEO of the Alzheimer's Society said "Many people are diagnosed with dementia when they are at the most experienced in their working life."
When people of a working age are diagnosed with dementia they still possess skills, knowledge and ability and they should be supported to continue working for as long as feasible. It's important that individuals still continue to use their brains, engage with others and socialise, all of which help with self-esteem and confidence.
The team at Re:Cognition Health are dedicated to changing the future of Alzheimer's disease by conducting late phase,  international clinical trials; the latter provide individuals, with a diagnosis of mild cognitive impairment ( MCI) or mild / moderate Alzheimer's Disease,  the opportunity to gain early access to new generation medications designed specifically to slow down or ideally halt , further progression of memory loss and related cognitive symptoms.
Our team of Brain and Mind Experts are committed to pushing for progress and educating the public on all aspects of dementia from prevention through to early accurate diagnosis and access to the best treatments available worldwide, through delivering the very best clinical care for those who are anxious they may have a memory issue or have already received a diagnosis.